Steadying Your Steps: A Doctor's Guide to Reducing Your Risk of Falling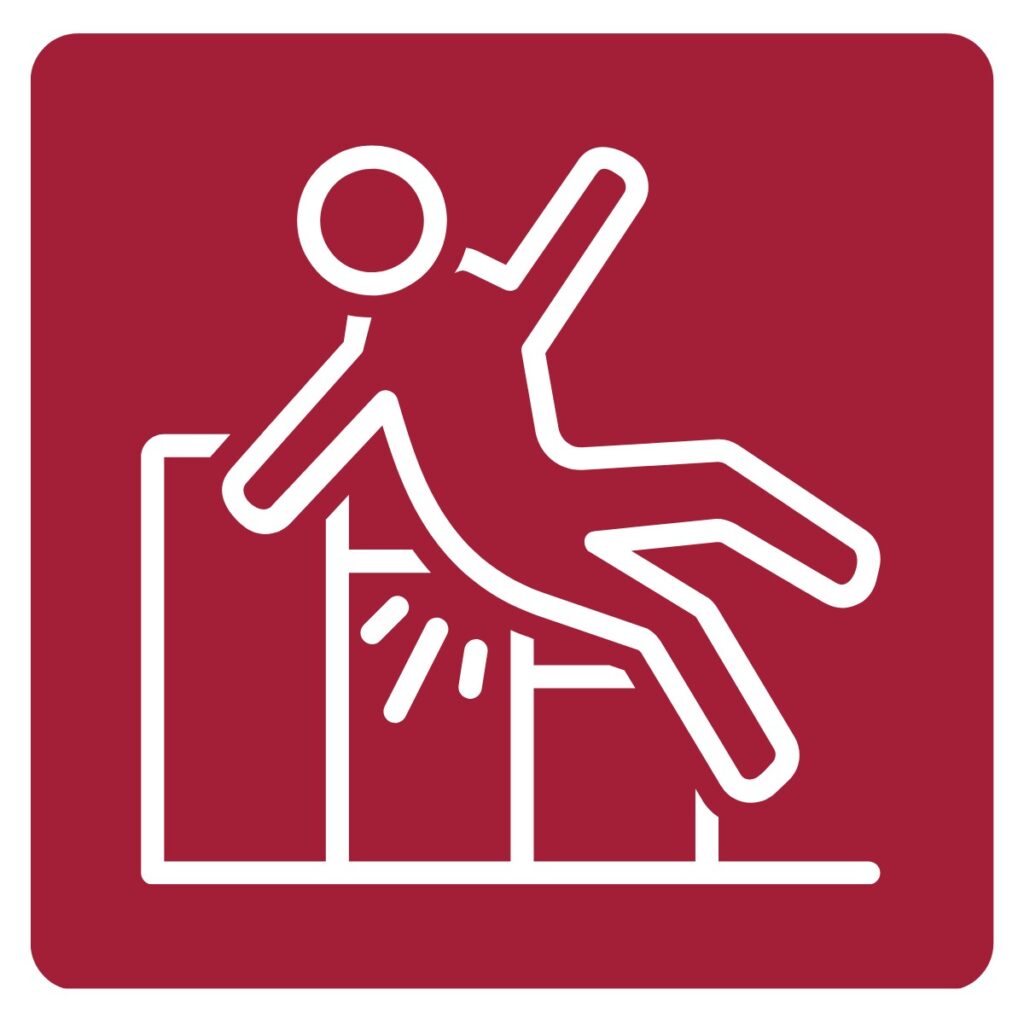 Every year thousands of people fall at home, and as we age, we're more likely to have complications from them. Most of these falls are due to hazards that can be easily fixed, however. Let's break down the ways we can reduce fall hazards in your home, piece by piece.
Floors – Remove loose objects from your path, remove rugs or use non-slip rug mats to prevent them from sliding. Secure cords from lamps, telephones, and other devices by taping them to the wall out of the way. Make sure bathroom and kitchen floors are dry.
Stairs – Ask family or friends to change lightbulbs, check for broken or uneven steps, and make sure handrails are well secured.
Kitchen – Keep things used regularly at an easy-to-reach level, and avoid using step stools if possible. If you must use a step stool, get one with a grab bar to steady yourself.
Bathrooms – Put a non-slip rubber mat on the floor of tub or shower. Have sturdy grab bars put in next to and inside tub/shower and next to toilet. Keep bathroom floor dry.
Bedrooms – Place a lamp close to your bed that is easy to reach, and use a night light for those late-night trips to the restroom or kitchen.
In addition to removing hazards around the home, there are steps you can take to help you walk more steadily as well.
Avoid going barefoot or wearing slippers, always wear shoes inside and outside the house.
After you sit or lie down, stand up slowly to prevent light-headedness or loss of balance.
Have your eyes checked yearly.
Eat well and stay hydrated.
Practice exercises that improve balance and make your legs stronger such as walking, tai-chi, chair yoga, "Zumba" dancing etc.
Have a talk with your doctor to see if there are any medications that might make you dizzy or sleepy.
Think about wearing an alarm device that will bring help in case you fall and can't get up; most Medicare Advantage plans offer these.
Simple updates around the home and adjustments to your daily lifestyle and can save you from injury and loss of independence. We can work together to keep you safe at home – as a doctor, keeping you healthy and happy is my number one priority!